Sarah Rogers just donated $52.75
Colleen McCombe just donated $52.75
Gordon Watson just donated $52.75
June Mcloughlin just donated $79.13
Kerryn Simpson just donated $75.00
Anonymous just donated $26.38
Anonymous just donated $26.38
Kirsten Eddy just donated $21.10
Debbie & Michael just donated $100.00
Ruth Wade just donated $2520.00
Suzie Zagami just donated $52.75
Sarah Booth just donated $26.38
Listen and Care Counselling just donated $50.00
Stornoway Maintenance just donated $1000.00
Kim Morgan just donated $158.25
Joyride MTB just donated $105.50
Geraldine Lockley just donated $105.50
Ian Shannon just donated $105.50
Ann-Marie Hearn just donated $52.75
World MS Day brings people together – so invite your friends, family or colleagues and Do It For MS this May!
Make the call to dedicate your May to MS. The funds you raise can help us do amazing things like operating the MS Connect call centre and advice channels!
World MS Day is celebrated globally on May 30 and there are so many ways to get involved! You're invited to get creative and join us as you fundraise for MS. You get your community together during May and we'll provide you with the resources you need to make your fundraiser a success.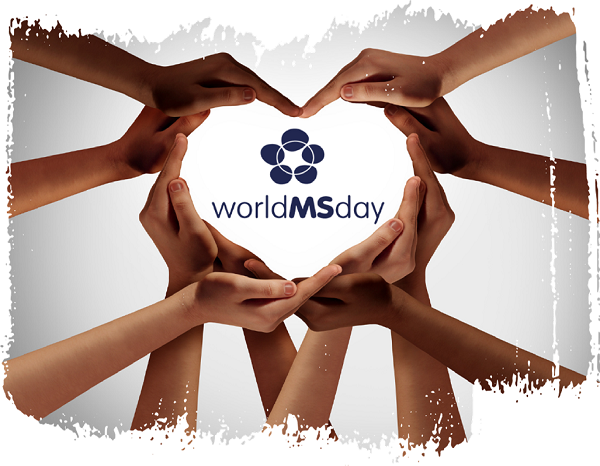 HOST A WORLD MS DAY EVENT
Gather your friends, family or community together physically or virtually during May and enjoy some festivities all for a good cause.
From casual days to quiz nights, morning-teas to sausage sizzles – the possibilities are endless for your World MS Day fundraising!
OTHER WAYS TO FUNDRAISE FOR MS THIS MAY
HOST AN MS DONATION TIN
Register your organisation or business to host an MS Donation Tin at your premises.
SELL MS MERCHANDISE
Sell a range of MS branded fundraising products including pins, pens, toys and more.
MS Connect is the gateway to living well with multiple sclerosis, providing information and advice to people living with MS as well as their family members, friends, carers and health professionals. Last year 20,466 connections were made with the MS community through MS Connect!
By connecting with your friends and family for World MS Day, you can help people living with MS connect with dedicated professionals for support via our phone and internet advice channels.
Your fundraising coach Lauren and our Supporter Engagement Team are here to help you
with everything you need to succeed and reach your fundraising goal to Fight MS
Don't forget to check out our FAQs for the most common questions,
otherwise please send us a message and we'll be in touch!