HOW WILL YOU DO IT FOR MS?
SET UP A PERSONAL OR
FITNESS CHALLENGE
Design your own personal or physical challenge, or register for an existing community fitness event, and ask for sponsorship.
DEDICATE YOUR SPECIAL
OCCASION TO MS
Bring your biggest supporters together to celebrate your special occasion and ask them for donations in lieu of gifts.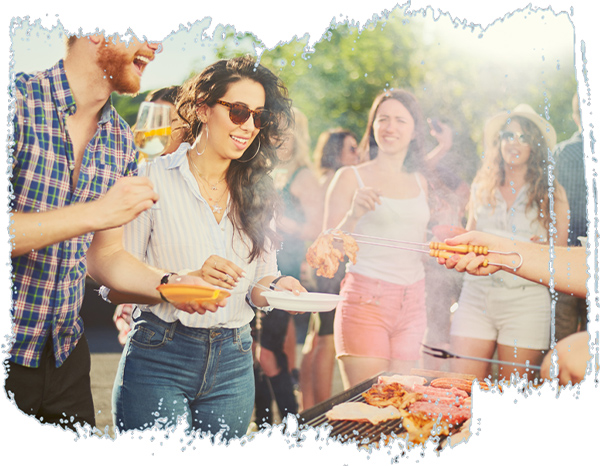 RUN A COMMUNITY OR
WORKPLACE EVENT
Invite your community to a trivia night, golf day, sausage sizzle, casual day, morning tea or anything in between.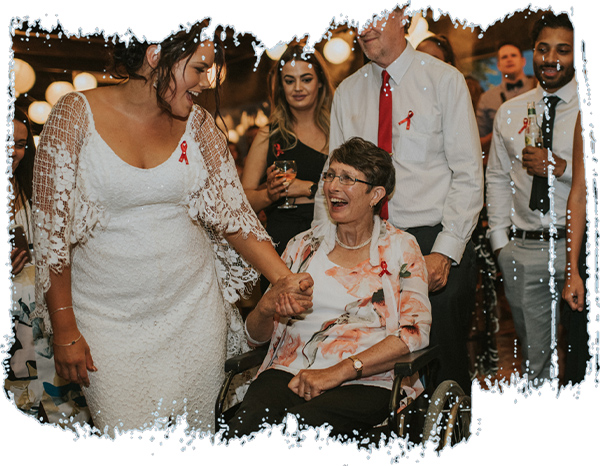 MS PARTY FAVOURS
AND BONBONNIERES
Thank your guests and donate to MS through your choice of personalised cards, pins and ribbons.
HOST AN MS
DONATION TIN
Register your organisation or business to host an MS Donation Tin at your premises.
DONATE PROCEEDS FROM
A PRODUCT/BUSINESS
Donate a percentage of profits from a product, range, market stall or across a set time period.
Christmas Lights for MS
1 Dec 2023 - 31 Dec 2023
Anywhere
Spread joy and hope this Christmas by lighting up your home to raise funds and awareness for people living with MS.
The MS Plus Southern Alps Adventure
15 Apr 2024 - 26 Apr 2024
New Zealand
Join us on The MS Plus Southern Alps Adventure and discover the awe-inspiring landscapes, from countryside to cities, canyons to coast, mountains to glaciers, of Aotearoa, New Zealand's scenic Southern Alps.
Multiple sclerosis attacks the central nervous system (the brain, spinal cord and optic nerves).
Symptoms of multiple sclerosis include extreme fatigue, blurred vision and balance issues.
Multiple sclerosis is a lifelong disease for which there is no known cure...yet.
1 in 3 Australians will be directly impacted through a diagnosed family member, friend or colleague.

BY JASON POTTER
Why would anyone choose to cycle 4000km+ across Australia, a vast, dusty and unrelentingly dry continent? It turns out, you only really need one VERY GOOD reason. Here's Jason's: his Mum has multiple sclerosis – and he is embarking on this epic adventure to raise over $100,000 to fight MS in Australia.
$22,670
RAISED OF $100K GOAL

Last year, the
community raised
$343,911
to Beat MS