HOW WILL YOU DO IT FOR MS?
SET UP A PERSONAL OR
FITNESS CHALLENGE
Design your own personal or physical challenge, or register for an existing community fitness event, and ask for sponsorship.
DEDICATE YOUR SPECIAL
OCCASION TO MS
Bring your biggest supporters together to celebrate your special occasion and ask them for donations in lieu of gifts.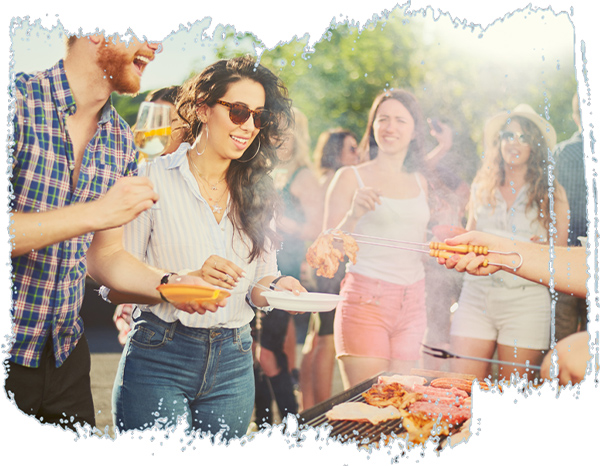 RUN A COMMUNITY OR
WORKPLACE EVENT
Invite your community to a trivia night, golf day, sausage sizzle, casual day, morning tea or anything in between.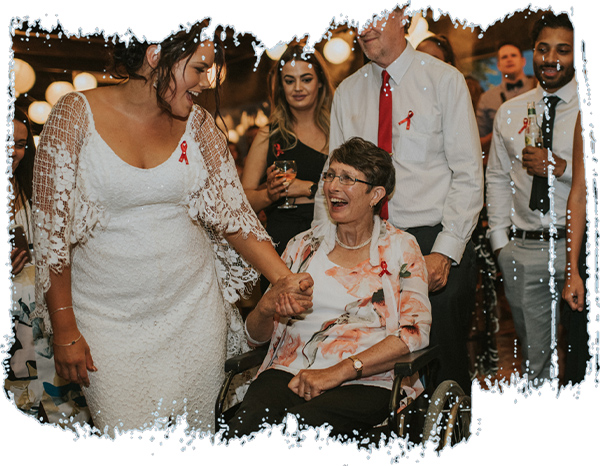 MS PARTY FAVOURS
AND BONBONNIERES
Thank your guests and donate to MS through your choice of personalised cards, pins and ribbons.
HOST AN MS
DONATION TIN
Register your organisation or business to host an MS Donation Tin at your premises.
DONATE PROCEEDS FROM
A PRODUCT/BUSINESS
Donate a percentage of profits from a product, range, market stall or across a set time period.
MS Sapphire Coast Adventure
9 Oct 2022 - 15 Oct 2022
Nsw
Join MS to trek one of the last great coastal wilderness areas in Australia, along the rugged coastline of Tathra, through Ben Boyd National Park and tackle the iconic Light to Light Walk, while raising funds to Beat MS.
$8,790
Raised of $30,000 goal
MS Snowy Mountains Adventure
14 Nov 2022 - 18 Nov 2022
Nsw
Trek the rugged country of the Australian Alps, through snow gum woodlands and over exposed ridges in Kosciuszko National Park, while raising funds to Fight MS.
$17,274
Raised of $30,000 goal
Multiple sclerosis attacks the central nervous system (the brain, spinal cord and optic nerves).
Symptoms of multiple sclerosis include extreme fatigue, blurred vision and balance issues.
Multiple sclerosis is a lifelong disease for which there is no known cure...yet.
1 in 3 Australians will be directly impacted through a diagnosed family member, friend or colleague.
Last year, the
community raised
$343,911
to Beat MS
Difference You Make
The funds that you raise ensure that people living with multiple sclerosis get the vital support they need to meet their goals and live well, and ensure that no one has to face MS alone.
23,283
times last year, people reached out to our helpline MS Connect and were met with a caring person to listen and help them
1,407
people received specialised advice from the MS Nurse Advisor and Social Work Advisor Service last year
6,178
people registered for an MS Education and Wellbeing webinar in the past year to better understand multiple sclerosis
900+
people joined the MS Peer Support Program throughout the last year to connect with others living with multiple sclerosis
"The information and support we received through MS Connect was absolutely invaluable, and we couldn't be more thankful."
Mr & Mrs Smith, parents of April, diagnosed 2017
"I can't explain how much this has changed my life. I have my confidence back and a sense of control. I can hang out with my friends again."
Jackie, 36, living with MS.
"Attending the MS Gym on a regular basis has allowed me to meet others in a similar position to myself and to discuss helpful aspects of this disease, while having a laugh. While attending the MS Gym I am assured that I am able to use the correct equipment and receive advice suitable to my needs."
Gai, diagnosed 1999.
"It was really good to get some detail and clarity about the subject from an expert."
Terri, diagnosed in October 2014.